Fáilte chuig Ollscoil Mhá Nuad.
Congratulations on choosing to study with us.
This website will act as an aid for new students in the transition to university life. It provides key resources that you will need as you start your university journey.
Make sure you familiarise yourself with the information in the steps we've outlined below (this is the most important stuff for getting started).
We are also proud to be launching our new app over Orientation:
This has way-finding to get around our growing campus, MU Life, IT and Wifi information and there are plans for more features. Get it here first!
PARENT / Guardian / Family ORIENTATION SESSIONS
As part of our New Student Orientation Programme, we host a number of information sessions specifically for Parents, Guardians and families so that we can give you an insight as to what your son, daughter or family member can expect during their time here in Maynooth. We will also be highlighting the various support services we have on campus.
If you are interested in attending one of these information sessions, please register by clicking the day of your choice below. This will take you to the external Eventbrite registration website.
If you have any queries in relation to these information sessions you can contact the New Student Orientation Team at orientation@mu.ie or 01-7086071
NEW MAYNOOTH UNIVERSITY APP
We have just launched our new app and we'd love you to try it out. Features include way-finding to get around campus, information on clubs and societies, places to eat, IT, Wifi and security information and News and Events. We have plans to roll out many more features so be the first!
Maynooth & Campus Life
​The beautiful and historic town of Maynooth is the fifth largest town in Co. Kildare and the only University town in Ireland. It has a population of over 12,000 people, though this swells to over 20,000 during the academic year with the arrival of the University students.

This creates a vibrant and buzzing environment for social, sporting and cultural activities. Maynooth is YOUR town too and you are a big part of this community! So Explore the Town, Have fun and equally important RESPECT your town.
For many students, Maynooth will provide a home from home, as well as a place of study. You are urged to treat your neighbours with the respect that you and your family expect in your own home area.The university and the Maynooth community work in close partnership to integrate the activities of the student body and the town, through initiatives such as the joint community relations project. During your time in the university you will have many opportunities to engage in co-operative ventures with representatives of the business, social or sporting life of Maynooth.
You can find out more about campus life on our website: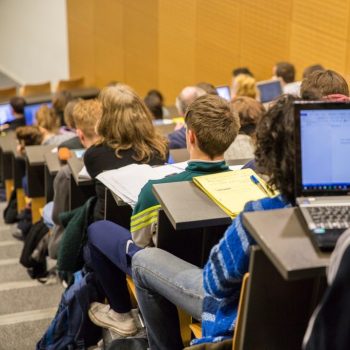 COVID-19
For all official Maynooth University information on the Coronavirus and new campus regulations please visit:
Key Dates
Registration: On Monday, 11th September, you will get an email with instructions for online registration. Please note: MH101, MH201 & MH404 students will be assigned a Welcome Week Group via this email.
Welcome Week: 18th to 22nd September
Week 1 (Lectures): 25th to 29th September
Clubs & Societies: Sign Up via our clubs and societies portal: mulife.ie
Change of Mind Deadline for choosing subjects: Friday, 20th October
For important dates throughout the academic year please visit the:
Rules
Maynooth University has a centralised area detailing what codes and practices we strive to uphold both for staff and students, from the Student Charter to our Equality and Inclusion Policies, these are an important pillar of University life.